We delve deeper into recent technological developments to
Create Astonishing Applications!
Propel your company to get more tremendous success with Bonsai Solutions! Transform your ideas into interactive and innovative apps with our application development company! Our team is proficient in programming languages like Java, JavaScript, Swift, Kotlin, Python, C+, C++, etc. Also, they are skilled in front-end development, back-end development, database management, creation of APIs, etc.
We empower our customers through the innovative use of technology! Using our custom application development services in dallas, you can attract new audiences to your business, which can help navigate your business into the bright-future.
Our Best Application Development Services

Web Applications
Custom application development services in dallas have revolutionized the way we interact with technology! We offer dynamic web application development services that deliver an engaging user experience (UX). We also offer cross-platform compatibility when it comes to creating web applications.

Mobile Applications
Mobile apps are designed specifically for use on mobile phones. In this age of smartphones, we revolutionize how we navigate, communicate, work, and play with the world through mobile apps. These apps are tailor-made to harness the features of smartphones and tablets.

Enterprise Solutions
Enterprise solutions are the only way to survive in this digital world. We are in the business of building enterprise applications for larger organizations. This, in turn, makes it easier for them to handle multiple functional areas of the business, to improve their performance. Connect with us today to streamline your business operations with our enterprise solutions.

E-commerce Applications
Now-a-days, customers prefer to shop online through e-commerce applications. We have a robust e-commerce web application development process. From global retailers to local boutiques, ecommerce web application development services are winning everywhere! Connect with us to create your 'very-own' e-commerce store.

Cloud-based Applications
Cloud-based applications, also known as SaaS products, are in-trend these days! These apps are known to simplify complexities! With this SaaS software, users can access the data virtually over the internet! We specialize in creating cloud-based applications that cater to your business needs.
Checkout our Application Development Process

Requirement Gathering
Our first and foremost priority is to gather the customer's requirements and learn them from scratch!

Design and Prototyping
We create wireframes, mockups, and prototypes to visualize the app layout. The app's architecture defines the user experience (UX), enhancing the customer's usability

Development and Testing
We write code based on client requirements and app architecture! After that, we test the websites for any bugs, errors, or inconsistencies and fix them

Deployment and Launch
This is the stage where the app is ready for deployment and launch! We then deploy the app to production servers or cloud platforms.

Maintenance and Support
We monitor the app to identify bugs and issues! Our team also checks app performance and client feedback and releases new updates and features based on client requirements.
Why Connect with us for
Application Development

services?

Bonsai Solutions application development company builds user experiences through building the apps. Our team of programming professionals is equipped with a technology stack that helps them build creative and interactive apps.

By working with us you will get:
Expert Team
Client-centric approach
100% Quality assurance
Trusted and professional developers
Regular testing and ongoing support
Timely Delivery
100% Customer Satisfaction
Affordable Services
Adaptive to new versions and technology
Customizable website solutions
Agile and Collaborative approach
24/7 Technical Support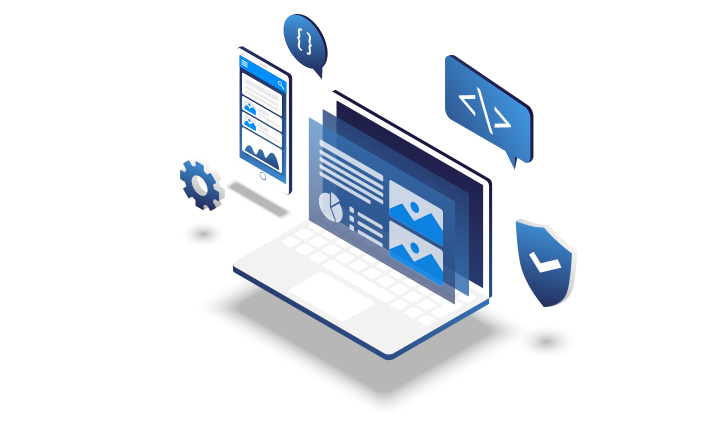 FAQ's
Application development services include designing, developing, and deploying applications to the end customer. After that, it also involves ongoing maintenance and technical support to make the product last!
Companies use application development services to expand business operations and connect with people globally via smartphones and tablets.
The types of applications that can be set include social media apps, ecommerce apps, gaming apps, etc.
The following programming languages and technologies are used in application development: Java, JavaScript, Swift, HTML5, CSS3, React.js, Angular JS, etc.
A simple app takes 1-2 months to develop. An average app can take about 4-6 months. Whereas a complex application could take several months to a year to develop.
Once the app is made, there is a need to maintain it. Therefore, after deployment, agencies act as advisors and identify client requirements, which, in turn, helps them keep the app updated as per client demands.
You can select the proper application development company in dallas after considering the following points: budget constraints, proven track record of service provider, geographical locations, etc.
Yes, application development company submit your app to the app store and get it approved.
Yes, you can mount the application in the future based on your preferences and requirements. You just have to consult with your application development company.